Welcome to JW Merc, the Western Sky Trader
Since 2004 JW Merc has been bringing Pacific Northwest based... locally made... hard-to-find (and great tasting) snacks, snack bars, art, crafts and music to fairs, festivals, farmer's markets - and now to your doorstep! If you don't see what you're after, have questions about an item or want to customize a gift for someone (or yourself!) click the "contact us" link or give us a ring. Have a question or want to share a comment? Click "contact us" and we'll be ready to listen.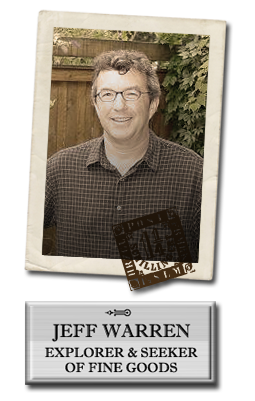 Fun on the Ones at JW Merc
Official Launch for the New JW Merc Website Continues!

THANKS SO MUCH to the loyal fans/supporters of JW Merc for a great launch to the new website!!! The inaugural sale is now over – but the group packages are still available (at their regular price) Shipping policy has been restored as well - $10 for anything under $100 – and FREE to any combination over $100 – so you can still 'set yourself free' (start humming the song now please…)
WHAT'S NEXT: We will be doing 'fun on the ones' EVERY 11th of the month – where the goods will be 20% off to you – and 10% of those sales will go to a different charity or non-profit each time they happen (got any ideas for us? Please e-mail them to JW using the provided address – write to us or for gosh sakes PARTICIPATE ON THE BLOG!) Have comments regarding PayPal or the shipping policy? Let's talk: jeff@jwmerc.com or call JW directly at 208-424-0042 – Thanks!!! JW
---
Check out our latest news!


We'll be talking about our interesting experiences on the road and pointing out the great wholesale accounts we have that keep the ground beneath our feet stable, Feel free to share or give us recommendations for wholesale/non-profit/fundraising opportunities or events where we might fit in!